Review: Mini Cooper D Clubman
Being in a Mini transported me back to the 70s, but this new model is bigger, better and a whole lot more expensive, says Matthew Gwyther.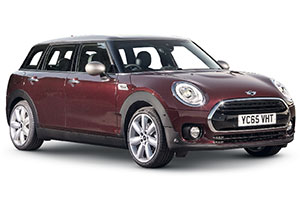 The first member of my teenage peer group to acquire four wheels had the 70s version of this car. (He also had the Kate Bush-in-a-leotard poster Blu-Tacked to the ceiling above his bed.) My god he was popular as we'd pile into the back of his used £500 brown Mini and he'd whizz us all off to parties where we'd get stuck into the Twiglets and the Long Life, while he'd be responsibly sipping on a Coke. Party on, Wayne.
It all ended in grief on one fateful journey with three of us cavorting in the back when the rusty sub-frame snapped. I can still recall the sickening downward jolt. Cost him £400 in welding to fix, when £400 was a lot of money. He later bought a Renault Fuego.
I digress towards nostalgia because this is what this vehicle is all about - heritage. Mini has done terrifically well for BMW since it was taken over in the mid-90s. Standard Minis are fun but small. The Clubman is the largest version yet with six doors and four windscreen wipers.