Richard Branson gets behind Bitcoin startup's $30m funding round
The entrepreneur has put an undisclosed amount into Blockchain, a British Bitcoin startup.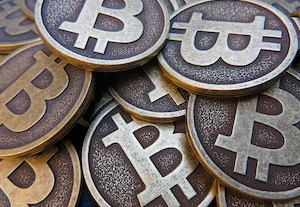 Blockchain, a Bitcoin startup, has raised $30m (£19m) in a series A funding round from backers including Sir Richard Branson, suggesting the cryptocurrency is heading closer to the mainstream.

The British startup, founded in 2011 by techie Ben Reeves, is the most popular web-based Bitcoin wallet in the world, boasting 2.3 million users and more traffic than any other Bitcoin website. The investment was led by Lightspeed Venture Partners and Wicklow Capital, and is the largest single funding round for a Bitcoin startup ever.

Bitcoin is a virtual currency which its proponents (including Bill Gates) claim is more flexible, secure and cheaper to transfer than conventional currencies. Naysayers have pointed to its volatility and recent decline in its value as evidence that it won't catch on. Its value peaked in December at more than $1100, but has since fallen to less than $330.
But Jeremy Liew, a partner at Lightspeed, defended the decision to invest in Blockchain, writing, 'We think that this focus on short term price fluctuations is misguided. Bitcoin is a long game that will be played out over a decade or more.
'In a success case, Bitcoin will become a payment mechanism as widely accepted as Paypal or American Express, and a major world currency. This has the potential to massively disrupt the financial services sector.'