Richard Branson could go up against Uber and Airbnb
The Virgin founder said he could set up his own sharing economy companies one day.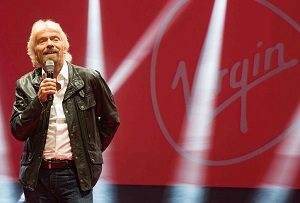 There aren't many pies that Richard Branson hasn't had his fingers in at some point, and it looks like his next wheeze could be the sharing economy. The veteran entrepreneur and Virgin founder told the US news site Mashable that he had considered launching rivals to the home sharing website Airbnb and the taxi app Uber.
'I quite often say to our team, "We should be competing with Airbnb. We should be competing with Uber. We've got the brand,"' he said. 'Maybe one day we'll set up an alternative.'
It's not the first interest Branson has shown in the 'sharing economy', a loosely defined collection of start-ups that are challenging traditional models of doing business. He has previously invested in Uber, and its UK-based rival Hailo, as well as the delivery start-up Sidecar, the crowdfunding site Indiegogo and the peer-to-peer global money transfer service Transferwise.