Richard Branson knows PR much better than HR
EDITOR'S BLOG: Old Beardy's on the publicity trail for his new book - and his grand plan for 'unlimited holiday' could spell disaster for his employees, says Matthew Gwyther.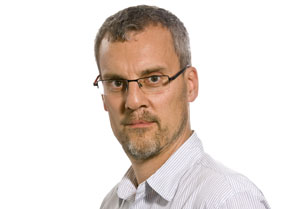 There are many jobs I would not relish having to do: Dave Lee Travis's gofer, Ed Miliband's speechwriter, the Newcastle nightclub operative who gets sent to clean the dunny on a Saturday morning. But today the most unenviable role is HR head at one of the Virgin companies.

There's quite a lot of mess to be cleaned up. From the comfort of his hammock on Necker Island, Richard Branson's latest wheeze - which somehow even managed to get the number three slot on the news roll on the Today programme this morning - is to offer all Virgin staff unlimited amounts of holiday.

Well, doesn't this all sound all fine and dandy. All very open-necked, 21st century enlightened human resource management. Typical of the UK's most popular 'maverick' entrepreneur. Very trusting of mature employees who appreciate being masters of their own workloads, even their own destinies. Except life and businesses don't work like that.

There are many problems with this concept, but the key to understanding why this idea is a poor one is in Branson's own blog where he states: 'The assumption is that they are only going to do it when they feel a hundred per cent comfortable that they and their team are up to date on every project and that their absence will not in any way damage the business – or, for that matter, their careers!' (Love the spirited exclamation mark.)

I don't know about you but to me that sounds a pretty major caveat to his largesse, even a little like a threat. It's all a trifle Orwellian - Big Beardy is watching you.

Do you feel 100% comfortable that you are up to date on every last aspect of your job? I don't. Most of the time I feel like I'm on a high wire with a Force Six crosswind blowing.

The inevitable result of this is that anyone at Virgin signing off for an impromptu two week break is going to be filled with trepidation. What if the shit hits the fan while I'm away? What's that going to say about my levels of commitment to my colleagues and the organisation?

What's most galling is that Branson somehow thinks this idea is seriously leading edge. Really, Virginly 'out there.' Is isn't. It's been around for ages and some smaller, employee-led organisations, usually of the groovy creative agency type, practice it and say it works. But in a conventional organisation of any size it would be a nightmare.

So, where did spring from, all of a sudden? Branson hasn't, by any chance, got a book to promote at the moment? (The answer is yes and we review it here btw.) It's a simple piece of naked publicity-grabbing - a subject at which Branson is a past master. And once the smokescreen has cleared, it'll probably result in most folk at Virgin taking half as much holiday as they do currently

And, finally, maybe if Branson had taken a little less time off himself he'd have his much-promoted space vehicle into orbit by now. Elon Musk - a man whom, one suspects, should actually take more time off than he does - remarked to MT when discussing his space plans, 'I like Richard and I think he's doing some cool things. But technology is not really his whack you know.' Neither are the practicalities of HR.