Richard Branson: The man and the myth
The Virgin boss, for all his breathless enthusiasm, gives little away about either himself or his companies' financial performance, says Rebecca Burn-Callander.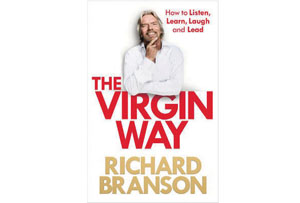 Richard Branson, always so hard to pin down on his financials and his ability to turn calamity into cash (sometimes), has finally decided to share the secret sauce behind his success in this latest tome.
Unfortunately, I've finished the whole thing and I'm still none the wiser about how he did it. I feel as if I've watched a film on fast-forward with the sound off. Don't get me wrong. There are certainly lots of salient points in The Virgin Way: How to Listen, Learn, Laugh and Lead. Collaboration is good, as is saving the planet, we must all take risks, er, try everything once except incest, and good decisions are based on knowledge not numbers. And then you realise, hang on, none of these pearls of wisdom is really Branson's. The last of them was Plato, the incest line, Sir Thomas Beecham's. The rest could have been taken from any self-help book for entrepreneurs.
'All ideas are second-hand, consciously and unconsciously drawn from a million outside sources, and daily used by the garnerer with a pride and satisfaction born of the superstition that he originated them,' writes Branson, quoting Mark Twain. I am unsure whether he is aware of the irony.