Ridley falls on his sword
When MT watched Matt Ridley squirm under the scrutiny of the Treasury Select Committee on Tuesday, we couldn't help feeling that the former Oxford don would rather be just about anywhere else on earth. Three days later, he has become the first major casualty of the Northern Rock debacle.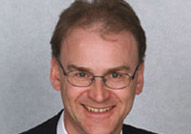 The ailing lender (current debt to the Bank of England: £16bn and rising) said in a statement on Friday that Ridley was stepping down from his position as chairman of the Rock, to be replaced by ex-Standard Chartered and BUPA chairman Bryan Sanderson.
Ridley – or Dr. the Hon. Matthew White Ridley, to give him his full title – never quite seemed hard-nosed enough to cope with the nuclear fallout of the first run on a British bank for 150 years. The son of former Northern Rock chairman Viscount Ridley, Matt junior was an Oxford scholar and eminent zoologist before moving into journalism at the Economist. He also sat alongside dad on the board of Northern Rock, before taking over the chairman job in 2004. We're guessing that he now wishes he hadn't, given that his tenure will be remembered for all the wrong reasons.
The Rock's new chairman spent most of his career with BP, but he has slightly more extensive banking credentials, having spent four years as chairman of Standard Chartered. Sanderson unexpectedly quit the bank in November, supposedly because he was finding the job too taxing given his advancing years. We're not entirely sure why he expects chairing Northern Rock to be any less stressful.