Do it right: Using social media
You may be troubled by Tweets or flummoxed by Foursquare, but there's a business benefit to mastering social media.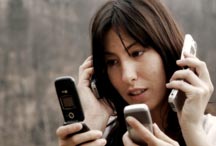 Make it appropriate. We can't all be Obama, so don't use social media in every campaign. Think about what you want to say and who you are trying to reach. Traditional approaches can be effective too.
Use the best channels. Know your audience inside-out before having a frenzied splurge on every social medium out there. Bebo is a good way to access a younger group, but blogs and Twitter feeds are more sophisticated.
Get the tone right. A formal style works for corporate blogs, but if it's a podcast or a snappy one-liner for a Twitter entry, make your style accessible.