Rightmove is a real mover and shaker in this year's BMAC
A triumphant debut for property website, Rightmove, which takes joint first place for its financial soundness and first place for the quality of its management.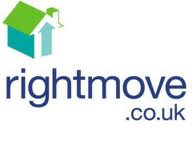 Launched in 2000, Rightmove has become one of the premier property search and listing websites for landlords, prospective buyers and tenants. Despite the downturn in the housing market, it has gone from strength to strength, peaking at a valuation of £1.7bn (up from £425 in 2006).

It's not surprising that rivals envy Rightmove's financial record: since its flotation in 2006, the share price has risen steadily from 335p to 1,585p in 2012. Over the last six months, advertiser spend has increased by 45% on the same period last year. Now, that what's we call financial soundness. Why are ad revenues growing apace at Rightmove when they are dwindling elsewhere online? The answer lies in Rightmove's enduring popularity: in the year it was first launched, Rightmove received 10 million page visits a month. These days, it receives more than 700 million.

Founders Nick McKittrick and Ed Williams are the visionaries behind the business. They should claim the lion's share of glory for winning the BMAC 'quality of management' award as chief operating officer and managing director respectively. However, a shake-up is in the offing. Williams has just announced that he is to retire this year, having amassed a fortune of more than £50m.

MT's Britain's Most Admired Companies Awards is one of the most respected awards programmes in UK business, having appeared annually since 1994. It is based on an extensive peer reviews survey of the largest companies in each of 26 industry sectors, conducted by Prof Mike Brown of Birmingham City Business School.

Participants rate their rivals from 1 to ten across each of nine criteria (including quality of management, financial soundness, ability to attract and develop top talent and capacity to innovate). The awards are thus based on perception as well as on actual performance, hence the Most Admired' tag. The winners are those firms which show themselves to be the most respected players in their various industries.