RIP quantitative easing?
The Bank of England's Monetary Policy Committee has signaled the end of its stimulus programme - although it may have one last hurrah.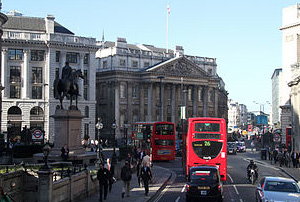 Is this the Bank of England's version of Ben Bernanke's 'tapering' speech? Minutes of the July meeting of the BoE's Monetary Policy Committee published this morning show the MPC is losing interest in quantitative easing as a way to stimulate the economy.

Ok, so it's not quite Bernanke's affirmation that this is the beginning of the end for QE – but the MPC did say it would rather go for a 'mixed' strategy than focus exclusively on quantitative easing.

Instead, the MPC's nine members, including new governor Mark Carney, voted unanimously to hold interest rates and leave QE at £375bn. Even Paul Fisher and David Miles, who have previously voted in favour of more QE, switched to a 'no' vote – a signal that the committee would rather focus on guiding markets. The MPC is likely to produce a forward guidance to markets after its meeting next month.

It's interesting, considering the fact that just yesterday Fisher (the BoE's head of markets), told MPs QE tapering was likely to be 'years in the future'.

Giving evidence to the Treasury select committee, he said the UK would 'continue to get volatility as the US exits from its QE'.

Elsewhere, the committee voted unanimously to issue a statement telling markets that interest rate rises which represent 'an unwelcome tightening in monetary conditions that, were it to persist, would risk hampering the emerging economy' were 'not warranted'.

Still, analysts have suggested QE may make a comback before it is done away with altogether.

Vicky Redwood, chief UK economist at Capital Economics, said: 'Some members still think more stimulus is required and just wanted to wait for August's inflation report, when a range of policy options would be discussed.

'Nonetheless, it perhaps looks as though a more formal form of forward guidance is as much as we will get next month.'
The real question is how the markets react to the news? The MPC's non-committal attitude probably means we're safe for now - although we never say never...