RIP top-down management
Old office hierarchies are causing businesses to be left behind. Networked teams are the future, says Jonathan Simmons.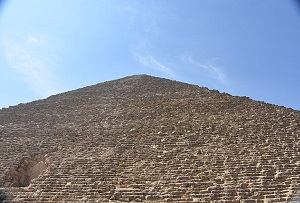 We live in a digital world and it has changed everything. Yes, this is a bit like claiming that water is wet. But just because we all know it's true doesn't mean we're all tuned in to its far reaching, ubiquitous impact. One such impact is the demise of the traditional office hierarchy.
Recent research from Deloitte proved that companies are moving away from their industrial age management structures, with only 38% reporting they are still 'functionally organised' in siloed departments. The old top-heavy hierarchy is increasingly being abandoned for a cell-like structure, with autonomous groupings responsible for defined business objectives from concept to delivery and senior executives becoming facilitators of networked teams rather than top-down controllers. But why abandon company structures that have endured since the industrial revolution?
Firstly, it comes from an increase in customer control. The last 20 years have seen an explosion of choice, so whether its holiday destination, an item of clothing, a taxi home, or even legal advice, the customer chooses, what, when, and how much. Successful businesses have grasped that and delivered. In fashion, for example, the high street winners are those that deliver on shifting customer requirements day to day - businesses like Mango, which has reorganised its supply chain to deliver fast fashion.