Ripping shirts off people and spitting on them are unacceptable ways of making your point
EDITOR'S BLOG: The Air France and Manchester mobs both need to remember the rule of law when it comes to political protest.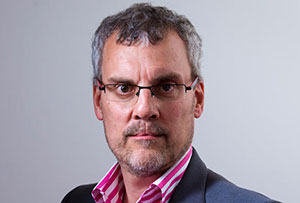 Few people had heard of Xavier Broseta before this time yesterday. This is because he worked in HR. In France. HR folk don't tend to get much of the glory or the headlines in the business media, or anywhere else for that matter. Now familiar to millions the world over, Monsieur Broseta was attending a meeting to discuss restructuring of his airline Air France at Roissy when the room was stormed by protesting staff angry at proposed compulsory redundancies.
Both Broseta and the airline head at Paris' Orly airport, Pierre Plissonnier, were confronted, in classic Gallic, 'direct action' fashion by the sans culottes trolley dollies and Dartagnans from the cabin crew. Doors to manual, indeed. There may even have been some pilotes involved.
The pair were so violently manhandled that their clothes were torn from their bodies and they only escaped by scrambling over a wire fence with their ragged threads dragging behind them. Dressed just in his tie and trousers Broseta looked like he was auditioning for The Full Monty. For your average UK HR guy clad in a cost-effective Next shirt plus suit combo this would be bad enough, but these guys probably had over 750 euros worth of clobber destroyed each.