The rise of the cafe office
Taking your laptop to your favourite coffee bar is more productive than going to the office, argues the author. But who do you bounce ideas off?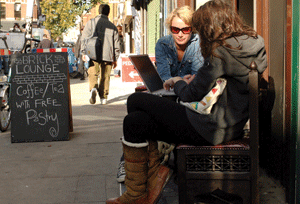 Book: Out of Office: Work where you like & achieve more, by Chris Ward.
Some years back, a large publishing company expressed an interest in investing in Mumsnet, the website I run.
At that time we had no office beyond my back bedroom, so I suggested we meet for a chat in a branch of Starbucks on the local high street. It didn't go well.