The rise of the 'mumpreneur'
The economic contribution of businesses owned by mums has risen 30% to £7.2bn. Is it the start of a trend?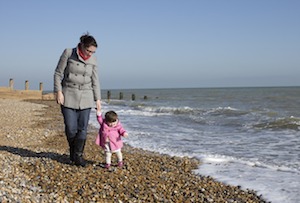 The 'mum economy' is growing. Businesses owned by women with children under 18 contributed £7.2bn to the UK economy in 2014, according to research conducted by Development Economics and commissioned by eBay. That's 30% higher than it was in 2011.
The research, which was based on ONS labour force data, indicates that 'mumpreneurs' (better than entremums, I suppose) support over 200,000 jobs.
This may all sound positive, but actually the productivity of those jobs is quite low - the output per job in the mum economy is approximately £35,000, compared to around £60,000 for the economy as a whole.