Published: 28 Oct 2013
Last Updated: 20 Aug 2020
In business, every era is defined by its must-have skill - in the dot-matrix 1980s it was IT, in the slick and shiny 1990s it was marketing and in the boom-then-bust early years of the 21st century it was the finance men (and they were usually men) who bestrode the scene.
But in today's open-source and always-on world, the killer skill is communications. Professional communicators are taking over, one tweet at a time. Even our esteemed PM was once, whisper it, a comms person. Talk about a misspent youth.
It's a trend we have noted anecdotally in these pages before, and now there is some hard data to help quantify the growing stature and importance of an organisation's most senior communicator, the corporate affairs director.
---
Sign up for Management Today's daily bulletin for top insight, analysis and business stories
---
In a new report entitled A Seat at the Table: The growing influence of the corporate affairs function in FTSE 100 companies - revealed exclusively by Management Today - leading headhunter Spencer Stuart has cast some light on exactly how and why the status and significance of corporate affairs directors - ultimately responsible for everything to do with internal and external communications, government relations, PR and public policy - have changed.
'In the past, corporate affairs was a total backwater, a job for retiring general managers,' says Jonathan Harper, a partner at Spencer Stuart and co-author of the report. 'But now, 81% of the 33 FTSE 100 corporate affairs heads who we interviewed report directly to the CEO.'
The reasons for requiring such a fast-track line into the boss are not hard to fathom - firstly, since the financial crisis, public trust in business is in pretty short supply and, secondly, the pace of modern communications means that it takes but a few short hours for a storm in a teacup to become a fully fledged PR tornado. Just look at what happened to Tesco when the horsemeat scandal broke.
And when it comes to a company's reputation, as far as the outside world is concerned it's usually the CEO's neck on the line. The corporate affairs director's job is to act as trusted adviser and make sure that the boss's head remains attached to his or her shoulders - at least until the rest of the main board directors decide otherwise.
'The challenge of this role is to navigate what is right for the CEO and the company, while also serving the rest of the board who may have a completely different agenda,' says Harper. It's also apparent that, as the role of chairmen has become a more public one, they too have started to work more closely with their head of corporate affairs.
Of course, managing the message has always been the key comms capability: what's changing now is that corporate affairs directors are also elbowing their way onto the tables where the big calls are made and becoming part of the decision-making process. According to the survey, 82% attend meetings of their firm's executive committee, with some 42% sitting on the committee itself.
But if the role is changing, so too are the people doing it. The days when corporate affairs directors were either long-serving insiders who knew their way around the business or ex-senior journalists who knew their way around the media and its seedy haunts are drawing to a close.
These days, the people everyone wants are those with government communications experience and, according to this research, that's all down to the mass of additional political and regulatory scrutiny that has devolved upon public companies in recent times. So even firms working in traditionally lightly regulated industries need a better understanding of public policy and the dark arts of lobbying if they are to grow.
No surprises then that 32% of those surveyed were from a public affairs background, and Harper expects to see that figure north of 50% in a few years' time. The fact that they are used to managing both the permanent secretary and the minister in a government department helps too - the relationship is seen as a good analogue for that between the CEO and the chairman in a plc.
But, despite the whiff of intrigue, Malcolm Tucker wannabes need not apply. With teams numbering up to 600 strong at the top of the FTSE, today's corporate affairs directors need to be adept managers, motivators and recruiters as well as being able to punch above their weight in Whitehall.
Given the special adviser nature of the relationship between CAD and CEO, one of the more surprising findings is that 42% survive in their post for at least 18 months after a change of chief exec. That could be because they have strong relationships with chairmen, too.
When it comes to the subject of what is coyly referred to in these rarefied circles as 'remuneration', it's a case of the bigger, the better. Although actual figures are not disclosed in the report, those in the FTSE 30 are the best paid, earning up to 5.6 times as much as their oppos at the bottom of the FTSE 100, with the difference mainly in the size of their long-term incentive plan.
Here at MT we wanted to translate that into real money, so we made a few discreet enquiries of our own. The result? Although they might well be the lowest-paid director on the ExCo, a corporate affairs boss in the upper reaches of the FTSE probably won't be taking home much less than £500,000 a year, including bonus.
So what should ambitious young comms execs with their eye on that half-million-pound prize do to get on? The answer is - leave. Of those surveyed, 68% were recruited from outside their current organisation and two-thirds of them were cross-sector hires, suggesting that industry expertise is not regarded as a prerequisite for the top job in corporate affairs.
But despite their growing influence, it's still pretty rare for a CAD to make it all the way to the CEO's chair - it's hard to be taken seriously as an adviser and a candidate for the top job simultaneously.
To find out what life is like as one of this new breed of heavyweight FTSE alpha-communicators, we decided to ask. The interviewees above are all the head of corporate affairs in their organisations, and they all took part in the Spencer Stuart survey.
YASMIN DIAMOND
Senior vice-president, global communications, InterContinental Hotels Group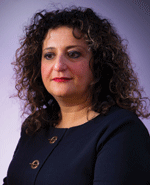 'Everyone should work in government for a while. You learn to cope with ambiguity - with not having all the facts, with huge levels of external scrutiny and with working at a very fast pace,' says former Home Office communications director turned head of corporate affairs for IHG Yasmin Diamond. 'In politics, the landscape can change between one news bulletin and the next.'
And Diamond, who joined the owner of the Holiday Inn, Intercontinental and Crowne Plaza hotel brands last April, says that's crucial because large businesses are now facing near-political levels of public and regulatory interest.
'People want to know your provenance as a company - where do you come from? How do you work? Do you behave responsibly?'
The job of the corporate affairs director in this new, no-place-to-hide environment is to 'understand the external influences. You've got to know what your reputation is and how it can be damaged, or protected and enhanced.'
It's also about being ready to stand up and be counted when the occasion demands. 'You must not be afraid to speak out, but you must do it with the grain of the organisation not against it,' she counsels.
Although not on IHG's executive committee, Diamond attends ExCo meetings and reports directly to CEO Richard Solomons. 'I need access to the CEO to do my job, to understand where he wants to take the company.'
Do the other board directors ever resent the amount of time she spends with the boss? 'I work hard to make sure that doesn't happen. People are grown up enough to realise that it's the CEO's neck that is on the line.'
Her advice to anyone considering a career in corporate affairs is: 'Do the hard jobs, and make sure you don't get pigeonholed. Judgement is critical, and that comes with the broadest possible range of experience.'
---
IAN WRIGHT
Corporate relations director, Diageo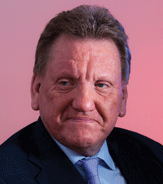 Ian Wright deserves a drink. The Diageo corporate relations director has just arrived back in London from Scotland - his third trip to the Highlands in the past month. He flies to South Africa next week. After that, India and the US. 'I have a hectic schedule,' he admits. 'I'm overseas one week out of every four.'
Wright has been handling PR, media relations, public lobbying and CSR for Diageo, the company behind Johnnie Walker whisky and Guinness, since 2004. He describes his role as 'the complete reverse of spin'. 'Our job is to make sure companies behave appropriately and state the facts,' he says.
Since Wright joined Diageo, which has twice been named MT's Britain's Most Admired Company, its share price has more than tripled on the back of acquisitions including Turkey's Mey Icki and a recent deal to buy a stake in Indian liquor-maker United Spirits. 'We now trade in 180 countries and half of our £11.4bn turnover comes from emerging markets. Our global image depends on our local reputation.'
He has 350 people in his team and 12 direct reports. He worked closely with former chief executive Paul Walsh, who handed over the reins to Ivan Menezes earlier this year.
Has Wright ever harboured ambitions to be CEO himself? He pauses. 'When I left university in 1981, I had two job offers: one was a political officer for the Social Democratic Party; the other was a graduate scheme with advertising agency JWT. I chose the political route. I wonder what would have happened if I had chosen the corporate route. Would I now be running a company?'
While Wright earns a decent wage, he says he wouldn't be surprised if he was the least-well-paid member of Diageo's executive committee. 'I don't give a monkey's about all that,' he says. 'My dad was a bricklayer, my mum worked in a laundrette. I fully expected to leave school at 16 and work in a bank. This is a fabulous job. You might be the least favoured angel in paradise - but you're still an angel.'
---
CLAIRE DIVVER
Former general manager, group corporate affairs, Xstrata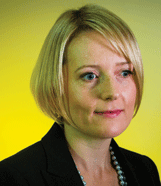 Few corporate communications people are as busy as those who work in the extractive industries. The sector has attracted huge controversy almost since it was invented.
Everyone holds an opinion, and environmental NGOs are these days joined by swathes of the concerned general public when it comes to being aware of the cost of getting resources out of the ground.
Claire Divver spent nine years as head of group corporate affairs at mining giant Xstrata. She left earlier this year to have her second child and before the long-drawn-out merger with Glencore went through.
'I worked in corporate finance at Merrill Lynch before realising I wasn't a natural number cruncher, and joined Finsbury early on before it was acquired by WPP. I'd studied languages at university and wanted to use the skills I'd acquired there.'
She has watched the importance of communications grow. 'Fifteen years back, corporate communications wasn't regarded as strategic. It was frequently outsourced. Consumer companies understood its importance but these days the protection of reputation is regarded as a central issue for every business.'
Claire was the only woman in senior management at Xstrata and appeared on MT's 35 Women under 35 list in 2012. 'The most important thing for me at Xstrata was being in the thick of it and part of the inner circle where things were decided. Mick Davies (the company CEO) and I had many frank exchanges, and he would always listen even if he didn't agree with me.
'The most important quality in the job is judgement - the ability to understand different and complex points of view and to provide the ExCo with a coherent expression of what the outside world was expecting of our company. My job was to bring the outside world into the boardroom.'
As the principal breadwinner in her family she will be back in the PR fray next year.
This article was originally published in 2013.
Image credit: Pixabay/Pexels