Rising rents aren't just a problem for first-time buyers
Getting a foot on the property ladder now costs an average of £52,900 in rent alone.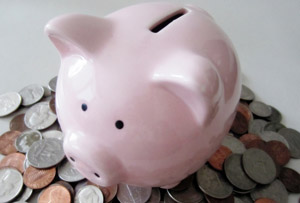 Sometimes the word crisis is bandied about to make a situation sound much more exciting than it really is. But it's a very apt description of the state of affairs surrounding UK housing at the moment. Ramming that point home is a new report from the Association of Residential Lettings Agents (Arla), which has found that first-time buyers in England purchasing a house this year will already have spent an average of £52,900 on rent.
The landlords' trade body found it will reach an eye-watering £64,400 for those starting to rent now by the time they actually buy a home (if they decide to at all by that point). All of which serves to further underline the affordability difficulties facing those looking to get on the housing ladder. The average house price nationally is more than five times average earnings. It's more than a little skewed.
Costs are steeper still for the average first-time buyer in London – they'll have spent nearly £70,000 before they can afford to buy a home. Those who have recently moved to the capital and are likely to rent at least until their early thirties, can expect to tot up an average rent bill of just over £90,000 by the time they get round to purchasing a house. Rising rents in the capital also have a knock-on effect, putting pressure on nearby areas as Londoners search for greener pastures to get away from escalating living costs.