The rising stars of sustainability: Winners of the MT Sky Futures Leaders Awards 2012
A generation of leaders is coming through who are showing that sustainability can be made integral to how companies do business. Here we celebrate their achievements in creating a better world.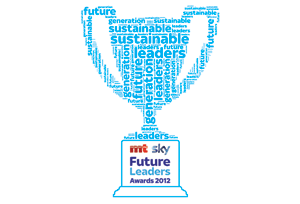 MATTHEW GWYTHER, EDITOR, MANAGEMENT TODAY
It's a mark of how far the subject of sustainability in business has advanced that it means so many different things to different bosses. What began more than a decade ago as a revivified conversation about corporate social responsibility (CSR) has now morphed into an urgent discussion.