Robots coming to a home near you? Scientists develop $100 'robotic helpers'
A new robot prototype has been developed which self assembles and performs a task without human help.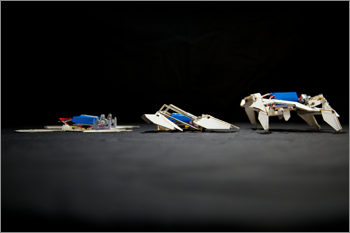 Inspired by the Japanese art of origami, a team of engineers at Harvard and MIT have built a robot that can assemble itself into a complex shape in four minutes, and scuttle away without any human intervention.
'Getting a robot to assemble itself autonomously and actually perform a function has been a milestone we've been chasing for many years,' said Rob Wood, a Harvard University scientist on the team.
The breakthrough could eventually lead to affordable 'robotic helpers' for use in everything from household chores to exploring and collecting data in space.