Robots want your job
Technology threatens 10.8 million UK jobs but promises more in return, according to a new report.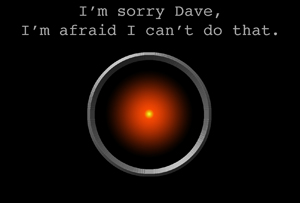 UKIP supporters may be surprised to learn that the greatest danger to British jobs comes not from hordes of unskilled immigrants but from an army of hyper-intelligent machines, according to researchers from Oxford University and Deloitte.
The report states that 35% of British jobs (10.8 million) are going to be made redundant in the next 20 years by the inexorable rise of technology, automation and robotics. Occupations such as office administration, construction and sales are especially vulnerable, while the likes of skilled management, computing, healthcare, the arts and the media (phew!) are safe. Jobs earning under £30,000 are five times less likely to go than those earning £100,000, according to the report.
None of this should come as any surprise, of course. As the report points out, the efficiencies from IT and robotics have been costing jobs for decades. But will it really be a good thing?