Rolls-Royce caves in to ValueAct
UPDATE: The engine maker has handed the activist investor a place on its board.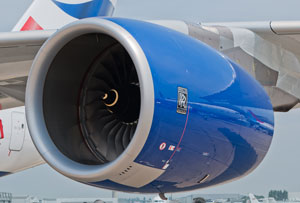 After weeks of pressure, Rolls-Royce is has given activist investor ValueAct a place on its board. The San Francisco-based investor snapped up shares in the engineer at bargain prices late last year and now has 10%, and has spent the last few months haranguing Rolls-Royce to give it a seat at the top table.
Perhaps having seen what happened to Katherine Garrett-Cox when she stonewalled activist investors at Alliance Trust, Rolls-Royce boss Warren East appears to be taking the conciliatory approach. Today the company said that ValueAct's COO, Bradley Singer, would join the board as a non-exec, which should calm the waters for now.
Why all the argy bargy anyway? RR still managed to rack up underlying profits of more than £1.4bn in its latest results and even a cut in its divi didn't stop its share price soaring. But its fixed costs, say the analysts, are simply too high, and its businesses too diverse.