Rolls Royce halves divi, shares jump 12%
The jet engine giant has cut its dividend for the first time in 24 years, but the market seems to like it anyway...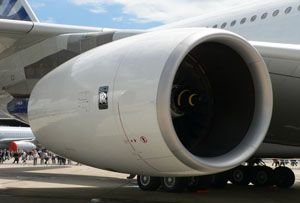 The world's second largest maker of aero engines has reduced the dividend paid to shareholders by 50% to 7.1p a share, the first such cut since 1992. And yet not only did RR's own share price rise by 13% on the news, it led a recovery across the market this morning – the FTSE 100 was up 55 points to over 5,592.
What's going on? It's more proof that bad news is the new good news – or to be more precise, not-quite-as-bad-as-expected bad news is the new good news. RR's chief exec, the organ-playing ex-boss of Cambridge chip superstar ARM, Warren East, had already braced investors for a raid on the divi way back in Nov, so they knew it was coming.
The much greater fear in the market was that RR would announce yet another profit warning (it would have been its sixth is less than two years). By avoiding this doomsday scenario, East has stemmed the relentless tide of bad news emanating from RR recently and been rewarded with a 'Phew what a relief' bounce in the share price. Assisted by markets which after a bruising week are looking hard for something, anything, to feel good about. He has also apparently scotched rumours that a rights issue might have been under consideration. Not a bad morning's work.