Rolls-Royce paid zero corporation tax in 2012
The worldwide jet engine builder paid not a penny of corporation tax in the UK last year despite being UK-based and being firmly in profit.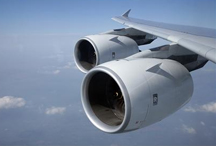 Another major company finds itself the subject of public scrutiny today, after it was revealed that Rolls-Royce managed to avoid paying any corporation tax whatsoever in 2012, despite achieving record profits of £1.6bn and enjoying the benefit of research and development tax credits and reliefs from the government worth around £11m.
The firm achieved global sales of £12.2bn thanks to a big boost in its civil aviation division. That part of the business produces the Airbus A380 and Boeing 787 Dreamliner models which have been a runaway success (in terms of airlines buying them up – notwithstanding faults with batteries). In its annual report it asserted that it has a duty to its shareholders to minimise its tax burden where the law allows it to.
The firm also insists that because 85% of its profits are generated overseas (where it paid £218m in tax, incidentally), the zero figure in the UK is justified. MP John Mann, who regularly campaigns for companies to be forced to pay more corporation tax, told the BBC: 'There is no reason for Rolls-Royce, or any other company, not to be paying their fair share. That's where the HMRC needs to use the powers it's got properly, but also if it thinks it needs more powers and changes in the law [it needs] to come forward.'