Rolls-Royce shares fall 12% on flat profits warning
The engine maker says defence spending cuts will take its toll on profits for 2014.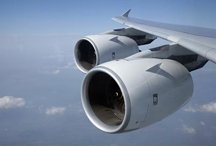 After enjoying a decade-long profit growth, Rolls-Royce has warned there will be a 'pause' in revenue and profit growth for 2014 as defence cuts hit sales of military aerospace engines.
The British engineering firm, consistently ranked near the top of MT's annual Most Admired Companies Awards, said sharp cuts in defence spending by the US and European governments would prevent any growth in profits in 2014. The news came as a surprise to investors, and sent shares tumbling 12% by mid-morning, wiping some £3bn off its value.
'We've defied gravity for a couple of years compared to many other companies and now we're having the impact come together in one year,' CEO John Rishton said.