Rolls-Royce shares tank 18% as it runs into 'headwinds'
New chief executive Warren East has gone for the kitchen sink approach.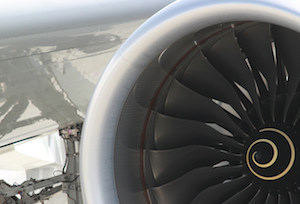 'Headwinds' has become the corporate metaphor du jour for whatever is causing your business a spot of bother and Rolls-Royce has run into a whole tornado of them. The aerospace giant issued its fourth profit warning in less than two years, sending its shares tanking more than 18%.
Profits for 2015 will be in line with expectations – although at the lower end of its forecasted range. But it will be hit by 'profit headwinds' of £650m in 2016 due to problems in its offshore marine, corporate jet and wide-bodied aircraft engine businesses, where fixed costs are all relatively high. Ouch.
Of course the FTSE 100 engineer couldn't unveil bad news like that without 'doing something', so it also announced a cost-cutting program that will start next year. That'll save £150m-£200m a year, but not until 2017. Not good enough, was shareholders' perhaps predictable response.