Rolls-Royce is suffering from an identity crisis
The car company says its struggling aerospace namesake is weighing on its brand.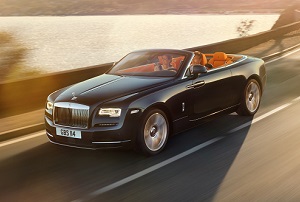 Rolls-Royce Motor Cars and Rolls-Royce PLC parted ways more than 40 years ago, but it seems a lot of consumers are still struggling to tell the two apart. That hasn't always been a problem. When both were booming the super-luxury car maker was happy for the engine manufacturer to piggyback on its reputation for quality.
But now the aerospace giant has begun to weigh on the automotive company's brand. Rolls-Royce PLC has had a tricky few years and things got even worse last week when it issued yet another profit warning and its shares tanked a further 18%. For Rolls-Royce Motor Cars, which is now a subsidiary of BMW, this historical association has become a liability.
'We know how famous the brand is, and as much as we have done to make clear that they are separate, for many people it is hard to see the difference,' the car company's boss Torsten Müller-Ötvös told the Telegraph. 'When people read about turmoil at Rolls-Royce in a newspaper it causes concern.'