Rolls Royce wins inaugural 'continual excellence' award in Britain's Most Admired Companies
After a great year and topping the engineering (aero and defence) category for the ninth year running, RR has won the first ever BSI award for Continual Excellence.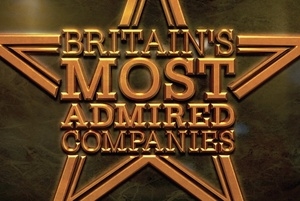 The new award recognises the fact that Rolls Royce is one of BMAC's most consistent performers, with more Top 10 appearances in the last five years than any other firm. Despite manufacturing for other sectors taking a hit over the last 12 months, Rolls Royce has managed to increase first-half revenues by 5% to £5.76bn, with full-year prospects looking even stronger. Rolls Royce jet engines are on order to power 25 new Airbuses for Singapore Airlines (which may be about to ditch its share in Virgin Atlantic), in a deal with £1.6bn to the manufacturer. Such success, and the fact that it has won in the Engineering (Aero & Defence) category for the ninth year running, has earned it special recognition for 'continual excellence'.
The chief executive of BSI (the awards' official sponsor) Howard Kerr, said: 'Organisations consistently recognised by their peers as market leaders have demonstrated the need for continual improvement and have consistently challenged organisational complacency in their pursuit of success.' He added: 'Rolls Royce has demonstrated just that – they are synonymous with quality and renowned for their sustained commitment to excellence.'
A spokesperson for Rolls Royce said: '"We are very pleased to be honoured with this prestigious award, which recognises our long term commitment to excellence. We take our reputation very seriously and consistently strive to ensure that we deliver quality in all that we do.'