Roma Agrawal's top three reads
The structural engineer worked on the Shard and was in MT's 35 Women Under 35 last year, but she still likes playing with - and reading about - Lego.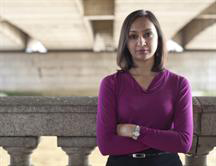 1) Brick by Brick, by David Robertson with Bill Breen
Random House Business Books, £8.99
I have always loved playing with Lego (yes, even now) and am sure it played a strong part in my becoming an engineer. So I thoroughly enjoyed understanding how the Danish toy came to be. Starting as a family business, enjoying huge success, then near bankruptcy and a spectacular turnaround, Lego has had a fascinating journey. There are also amazing statistics such as how many Lego bricks are hiding worldwide in our sofas.