Rouble tanks despite Russia's 17% interest rate bomb
As the rouble collapses, Russia raises interest rates 6.5% overnight. You don't see that at MPC meetings...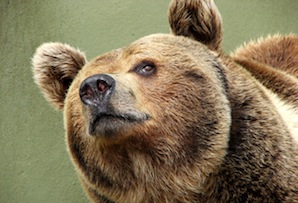 While Russia slept last night, its central bankers convened in a Moscow boardroom. Their concern was to halt the freefall in the rouble, which had lost 13.6% of its value in one day. The solution they came up with was as drastic as it was unexpected. At 1am, they increased the interest rate in Russia from 10.5% to 17%, in what could fairly be called a fell swoop.
At first, it seemed to have the desired effects. The rouble did rally for a couple of hours, hitting 59.8 to the dollar from a low of 65.9. But it didn't last. It's now at an all time low of 78.3.
So why didn't it work? Interest rate rises typically help a currency appreciate against others, because they incentivise people to hold onto and acquire that currency so they can benefit from those high rates of return. In this case, however, a gloopy mixture of low confidence and cheap oil has spoiled the party.