Your Route to the Top: Take that decision
Key decisions are in the offing in Goverment circles right now. With all the will he, won't he speculation over Gordon Brown and his possible snap election, it looks like the new PM may need a bit of guidance in taking that big next step. Perhaps MT's Route to the Top can help...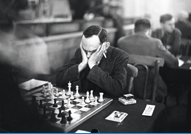 Get started. Ask yourself whether you can resolve a problem there and then. If so, do it. If not, follow Einstein's approach: 'Make it as simple as possible, but no simpler.'
Define the problem. In one sentence, write down what you have to make a decision about. If you've been headhunted, what's the crux of your problem? Is it whether you actually want a new job?
Explore what's involved. Who and what will be affected, when and where will the outcome be implemented, and why do you even need to make the decision? You may have to consider family and colleagues, lifestyle and aspirations. Delve deep so nothing gets overlooked.