Royal birth heralds recovery as GDP grows 0.6%
The births of Princes Charles and William both marked beginnings of recoveries - and Prince George's arrival looks no different.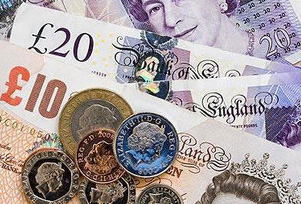 An interesting point from Telegraph columnist (and City AM editor) Allister Heath this morning: when Prince Charles was born in 1948, it coincided with the start of a 25-year period of economic recovery, while Prince William's birth in 1982 also marked the end of a recession.

It looks like Prince George has followed in his father's and grandfather's footsteps: the Office for National Statistics this morning published data showing the economy grew by 0.6% in the first quarter of 2013, up from 0.3% in the previous quarter. Auspicious…

As we saw last month when the ONS magicked 2012's double-dip out of existence, none of these figures are cast-iron – it could yet be revised downwards (or, indeed, upwards – MT is a glass-half-full kind of a mag). But the figures do suggest that five years after the beginning of the credit crunch, things are finally starting to go right for the British economy.

If the figure does escape the ONS' revision monsters, it will mean GDP has now recovered by almost half the 7.2% it lost during the recession. Nevertheless, output is still below its 3.3% 2007 peak: growth is being driven, said the ONS, by the services sector, which grew 0.6% during the period, and construction, which rose 0.9% (but remains 10.2% lower than its pre-recession level).

That output level may be low – but at least it's rising. Unlike China, where a preliminary survey of purchasing managers (essentially a bellwether for manufacturing) by HSBC and Markit Economics shows manufacturing is weakening. The index, published this morning, shows a reading of 47.7 (anything below 50 denotes a contraction), suggesting confidence in China's manufacturing industry is at its lowest in 11 months.
Interestingly, a separate reading has shown the PMI for the whole of the eurozone is about 50.4 – which indicates the manufacturing industry in Europe is doing better than in China. Although black-hats would suggest a tailing off in China means the West will follow suit, MT prefers to take a more optimistic view. Could this be the beginning of the great rebalancing? We can but hope…