Royal dressmaker hangs by a thread
Not even the previous endorsement of the Queen has been enough to save Hardy Amies from administration...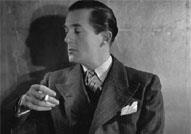 Hardy Amies, the Savile Row tailor that made frocks for the Queen for nearly 50 years, said today that it was calling in the administrators after failing to secure the finance it needs to stay afloat. Icelandic backer Arev, which owns just under half of the business, has apparently refused to provide any more funds to ease its cash-flow problems – clearly deciding that after injecting £1.5m in the last six months, it's time to stop throwing good money after bad – and no other offers have been forthcoming. So it looks like the venerable British brand may be going out of fashion once and for all...
The news is hardly a surprise: Hardy Amies has been leaking money for years. Founder Sir Edwin Hardy Amies started his tailoring business in 1946, receiving the Royal Warrant to design for the Queen in 1952, and enjoying his heyday in the 1960s when he made the costumes for the Kubrick film '2001: A Space Odyssey' (and even kitted out the 1966 England World Cup winning squad in their natty lounge suits). But the business seems to have lost its way since, particularly after the founder's death in 2003. Last year it chalked up a £1.1m loss, following a £1.8m loss the year before – and it had already warned of widening losses this year and next.
To some extent it's been a victim of circumstances. It's by no means the first casualty of the recent carnage in the high street, with many bigger names also suffering from the slowdown in consumer spending (take European clothing giant H&M, whose third quarter profits came in well below expectations this week). The provenance of its current backer can't have helped either: the Icelandic financial system is in chaos at the moment, forcing the government to nationalise Glitnir bank on Monday, so it's likely that Arev is keen to play it safe. And now's not a great time to be seeking an alternative investor...