Royal Mail CEO urges female bosses to take ownership of their ambitions
Moya Greene also said female leaders needed to mentor young women and drive change.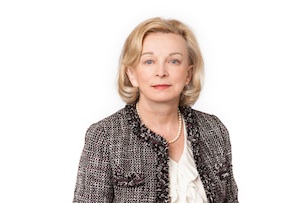 Moya Greene, Royal Mail's first female chief executive (and one of only five in the FTSE 100) has urged British businesswomen to hold companies to account and demand changes to help more female talent get to the top.

'One of the most important things to do is to help women take ownership of their ambition and aspirations,' she said. 'It's still disappointing when you see how young women view their ambition - and how others view that ambition. To be a CEO it's really hard work and you really have to want to do it. For women, even in 2014, that can be a problem.'

Greene was born in Canada, where she was CEO of the postal service until 2010, when she took top job at Royal Mail. She has since overseen the company's transfer into private hands. She was speaking at the launch of '25 by 25', a campaign from Egon Zehnder that aims to help bring about 25 female CEOs in the FTSE 100 by 2025.
She suggested that cultural and societal expecations were partly to blame for blunting women's aspirations and that female bosses need to drive change, pointing out that 30% of her own executive team are women. 'I don't think you can expect boards to change the executive pipeline because it's not really their job,' she said. 'They don't have all the reins at their disposal that the executive team has.'
Are you an ambitious young businesswoman? Come to our Inspiring Women event on 20th November to hear from speakers including Thomas Cook boss Harriet Green, Links of London founder Annoushka Ducas and M&S style director Belinda Earl. Check out the progamme and book tickets here. We're running a 15% discount until the end of this month.