The Royal Opera House's Alex Beard on why he's got his dream role
THE MT INTERVIEW: He helped create Tate Modern and is now centre stage at the Royal Opera House as chief executive. A lover of music, he's enjoying himself, despite the tough task of keeping audiences, performers and donors happy.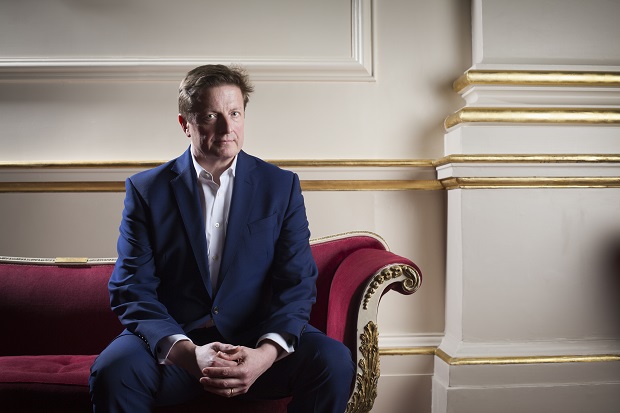 Let us begin with full disclosure. Although Alex Beard is right at the top of the tree as one of the UK's premier arts bosses, he's also an excellent cook. I know this because I first met him a number of years ago in the forests of Northumberland where he was holed-up in a modest cottage with his wife and kids. The rain was, as always, falling steadily. On an ancient gas ring he rustled up purple-sprouting broccoli with anchovies, garlic and pine nuts on a piece of sourdough bread. And wine. So, there you have it: we have broken artisan bread together.
Beard now does most of his entertaining in the chief executive's box at the Royal Opera House where nightly he dishes out the canapés and white wine to 'high net worth' guests who, caught up in the gorgeous whirl of it all, may well dip into their pockets to find a bit of philanthropic cash. Twenty-six million pounds was raised this way in 2014.
Beard has been the boss of the Royal Opera House in Covent Garden since August 2013. He first visited the Upper Slips aged 11 with his mother and it is his dream job, but he's still best known in his world for his time as Sir Nicholas Serota's number two at the Tate. When the daring £260m extension to Tate Modern opens this month, Beard will be away in Japan on tour with the Royal Ballet. But it was, in many ways, his and Serota's baby. The Tate is the pre-eminent arts success story in the UK of the last 40 years. The Opera House has been around in various forms since 1732.