Rubik's Cube to Newton's Cradle: a history of the office (video)
How has the office changed over the years? MT visited an exhibition to find out.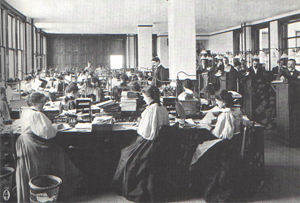 Fifty years ago, offices were very different to what we work in now: for a start, few were open plan, the desktop computer wasn't even a twinkle in its creator's eye - and if Mad Men is anything to go by, everyone was a bit tipsy.
To coincide with the launch of a report into how technology has changed how we work, O2 put together an exhibition looking at how offices have changed. MT met Richard Donkin, the exhibition's curator and the author of The History of Work, to find out more.