Rumoured Lloyds rights issue raises awkward questions
If Lloyds hopes to avoid Government ownership, it's going to need another few billion of our cash.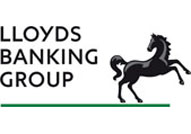 Rumour has it that Lloyds Banking Group is planning a massive rights issue – possibly as big as £15bn – to prevent the Government becoming its majority shareholder. Several papers are reporting that Lloyds has started sounding out investors to see if they'd be willing to stump up this hefty pile of cash, which would allow Lloyds to avoid injecting its dodgy assets into the Government's Asset Protection Scheme. Given the fees involved in GAPS, and the possible loss of control, you can see the argument from Lloyds' point of view. But since the Treasury would have to stump up another wad of cash to make it happen, what's in it for us?

The current deal is for the Government to insure about £260bn of these dodgy assets, in exchange for a fee of £15.7bn – as a result of which its stake in Lloyds will rise to about 60%. Lloyds is against this for several reasons. One, £15.7bn is a lot of money. Two, if the Government is the majority owner it will have carte blanche to interfere with the day-to-day running of the bank (although it liles to claim that it's a hands-off shareholder). And three, taking this much state aid will attract the beady eye of the EU Competition Commission, who will probably force Lloyds to flog more branches so it doesn't gain an unfair advantage.

The alternative is for Lloyds to boost its own capital cushion to such an extent that it doesn't need GAPS. But this would mean raising a lot of money: about £24bn, according to the FSA, which is almost as much as Lloyds' current market value. The latest theory seems to be that it will get about £15bn of this through a rights issue – which would be the biggest ever in the UK – and the rest by selling assets like Scottish Widows (plus some other financial wizardry that made our head hurt). And the consensus seems to be that shareholders are willing to play ball – even the Government, which would need to cough up around £6.5bn more money it hasn't got.

This is a bit of a weird one. On the one hand, the Government is technically shelling out more of our money to make Lloyds less answerable to the Government. On the other, not everyone's convinced that GAPS is a very good idea anyway, and if Lloyds can manage without it (and thus avoiding having an in-house 'bad bank') then the Government might be able to flog its stake more quickly and at a higher price. Either way, if Lloyds thinks that doing this will stop the Government peering over its shoulder, we suspect it's got another think coming...

In today's bulletin:
What better way of killing the Royal Mail than a Christmas strike?
Rumoured Lloyds rights issue raises awkward questions
Ticketmaster and Live Nation face the music
Sir Victor Blank tells MT why he agreed to buy HBOS
Lunch is for wimps?