Russia and China top list of bribe offenders
Bribery culture is still alive and well, according to Transparency International's 2011 Bribe Payers Index, released today.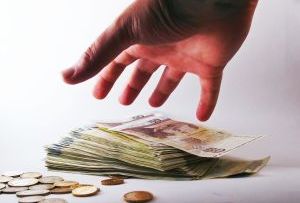 Ever slipped a waiter £50 to snag you a table at a packed restaurant? Or recommended a niece or nephew for a job? That, right there, is corruption. It may seem harmless enough on a small scale, but apply the same logic to multi-billion pound deals or posts at the top of international corporates and you're looking at a very big problem.

This isn't an issue that's being swept under the carpet. At last year's G20 Summit, the assembled economic leaders launched an 'anti-corruption plan' to criminalise foreign bribery. And in July of this year, the UK Bribery Act was brought in to combat corruption and bribery in all its guises. It was hailed as an 'ethical beacon to the world', ensuring that those British businesses conducting unethical deals beyond our borders would still be held accountable.

But it seems that the Act is just an exception to the rule; bribery is still big business. Figures released in the latest Bribe Payers Index, which ranks the 28 leading exporting countries by the likelihood of their firms to bribe abroad, show that backhanders to foreign public officials are still commonplace.

Some 3,000 business executives across the world took part in the survey anonymously. They marked each of the 28 nations out of ten: a high mark means that the country is beyond reproach; a mark of zero and the country is as bent as a nine bob note.

The Netherlands and Switzerland have emerged as the countries least likely to take bribes, while China and Russia bring up the rear with bribes a-go-go. The UK is sitting pretty(ish) in eighth place, above the US but on a par with Singapore.

The survey also ranked various sectors by the potential for bribery. Public works, construction, property, legal services and the oil and gas industries emerged as the most vulnerable to corruption, while agriculture took poll position as least corrupt category.
Check out the full table below. And, for an in-depth look at international corruption and bribery, read Putting an end to corruption from the latest edition of Management Today.