Russia is heading for recession as rouble falls by most since 1998
The aggressive eastern giant is suffering from an ongoing fall in oil prices.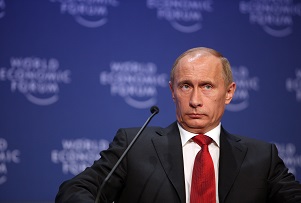 Russia's economy is not in a good way. Under the burden of western sanctions and at the mercy of oil prices, its government has finally begun to acknowledge it is likely to head into recession next year. It had previously expected growth of 1.2% in 2014 but today its economy ministry said it expects contraction of 0.8%.
This follows a record slide in the rouble, which fell around 9% against the dollar yesterday before rallying, probably thanks to help from Russia's central bank. The currency has been sliding lately because of a decline in oil prices and yesterday all hell broke loose when Brent Crude fell to a five year low of $67.50 (£43) per barrel.
Oil and gas account for two thirds of Russian exports and half its government revenues, so it's in quite a pickle. It had hoped Opec would decide to lower production outputs to stabilise prices, but that was quashed last week when the cartel's conference voted last week to keep production targets at 300 million barrels a day.