Russia is heading for the rocks
The rouble isn't swinging around quite so wildly, but that doesn't mask Russia's underlying economic disaster.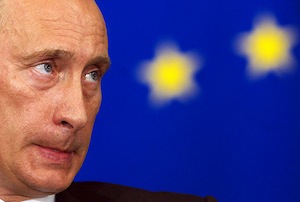 Russia is in the icy grip of an economic crisis and it's hard to see how Putin and his cronies can wriggle out of this one, after an interest rate hike to 17% on Monday night failed to stem the rouble's slide.
In fact, things just got worse for the Russian currency yesterday: it swung wildly between 58 for $1 (64p) and 79, ending the day at around 67. Russians rushed to buy value-retaining cars and Ikea kitchens before their prices rose even more and Apple stopped selling online last night, as it struggled to cope with the fluctuations.
'I couldn't imagine even a year ago that such a thing would happen — even in my worst nightmares,' central bank deputy governor Sergey Shvetsov said yesterday, according to the FT - an unusually honest statement given the standard zip lip of monetary policymakers.