Russia: Special Report - Tied up in Red tape
Doing business in Russia can be unpredictable at best. For foreign investors, sticking to the rules is the key to success.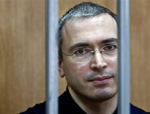 One name strikes fear into the soul of every foreign investor active in Russia: Oleg Mitvol. Mitvol is the deputy head of Rosprirodnadzor, an environmental agency that is the bane of many foreign-owned natural resources companies doing business in the country. It was Mitvol, for example, who led the assault on Sakhalin II, the $20 billion oil and gas project off Russia's far eastern coast.
He took a group of journalists around the island of Sakhalin, pointing out every apparent environmental infringement he saw. Shell, the controlling partner in the project, was flummoxed by the assault and insisted that Sakhalin II observed all the regulations required. But it looked like Mitvol, once described as the "attack dog of the Kremlin", could not be called off - until Shell sold a controlling stake in the project to state-owned Gazprom for $7.5 billion. Then it appears the project's environmental credentials improved suddenly.
Mitvol then turned his attention to a group of smaller foreign-owned natural resources companies. Last year, he launched an attack on Peter Hambro Mining for its method of auditing its reserves, but appeared placated after Peter Hambro, CEO and owner of the gold mining company, flew to Moscow to meet him. However, in April, the attacks on Peter Hambro started again, which has since lost around 15% of its value, as well as attacks on Imperial Energy, Urals Energy and other natural resources firms that have listed on AIM in the past two years. Mitvol claims the companies have pumped up their reserves figures, then cashed in on AIM. The companies say that their reserves auditing is done by international auditors in line with international practice.