Ryanair advertises vacancy for 'the worst job in PR'
The low cost airline has published a witty press release announcing that its head of communications is leaving, and as ever, the bombastic Michael O'Leary got his tuppence worth in.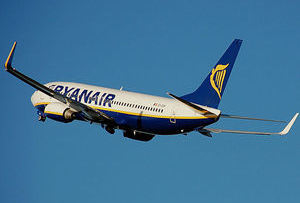 Stephen McNamara, who has been Ryanair's director of communications for four years, has resigned to take up a similar post at the IRFU Irish rugby union, prompting a press release to advertise the vacancy.
Michael O'Leary said in the statement: 'I would like to thank Stephen for the fantastic job he's done for Ryanair over the last four years. As a company that spends little on advertising, we rely on our Communications Department to generate loads of free PR, as well as responding to the never-ending series of absurd claims and fanciful stories that surface on a daily basis.
'Working in the calm waters of Irish rugby should prove a piece of cake after four years in Ryanair. We wish Stephen every success as he joins the IRFU, and hope that they will be as successful over the next four years, as Stephen and Ryanair has been over the last four.