Ryanair is flying high as profits rise 37%
Lower fuel costs and planes packed with sun-seeking tourists lift earnings to €1.2bn.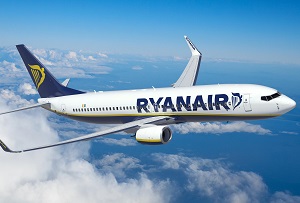 What do you get when you combine a wet summer at home, cheap oil and cuddly customer service? A very happy Irish budget airline. Pre-tax profits at Ryanair rose 37% to €1.2bn (£885m) for the six months to September 30 – and that's not even counting the €317m it netted from selling its Aer Lingus stake to IAG in July.
Revenues were up 14% to €4bn as the strong pound and wet summer in northern Europe helped produce record passenger numbers of 58.1 million over the six month period, up 13% on the year before.
O'Leary added that 'millions of customers switched to Ryanair for our Always Getting Better customer experience programme', though how far cuddly customer service (including more leg room, a healthier in-flight menu and new cabin crew uniforms) is responsible remains a matter of debate.