Ryanair threatens to take flight from Budapest
Chief executive of Ryanair, Michael O'Leary, has threatened to pull all his planes out of Budapest Airport if it does not lower its charges.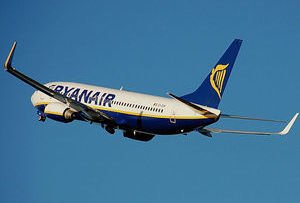 The airline said it was considering pulling out of 10 routes out of Budapest as early as January 2013, and to scrap 110 flights per week unless the airport presented a 'more competitive cost offer'.
O'Leary said at a press conference in Budapest: 'The strange logic of Budapest and Hochtief [Germany co-owner of the airport] seems to be: 'We have less traffic so we charge the existing traffic more'. That recipe is doomed to failure.'
Ryanair is known for holding airports to ransom over their charges by threatening to pull out, but this could be an unusual level of bluster, even for O'Leary. Only in February this year, his firm spend £220m setting up its base in Budapest in response to the collapse of Hungarian carrier Malev. Pulling out so soon after launching will make the whole episode a rather expensive one for an airline with such a tight margin.