S&P pulls rug from under UK credit rating
Standard & Poor's has joined the list of ratings agencies to place the UK's triple-A credit rating on a 'negative outlook'.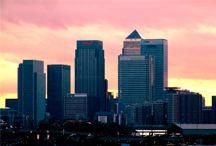 The spectre of ratings agency decisions looms over the UK economy yet again, as S&P becomes the last of the three major agencies to move our triple-A grading to a 'negative outlook'. The news wouldn't be too worrying if rival agencies Fitch and Moody's hadn't already done the same in the first half of this year. S&P said that it might actually lower the credit rating at a later date 'if fiscal performance weakens beyond our current expectations'.
What would be the consequences of a downgrade, then? Well, the top rating of AAA signals to investors and lenders that the government is competent enough to lend to, so a drop in that rating could mean an increase in the cost of borrowing – obviously not ideal. It is worth noting that it is a wind-up for ratings agencies to hold economies to ransom. If they'd spotted all that dodgy borrowing in the early noughties, we could have avoided the financial crisis altogether. They weren't so quick to dish out downgrades when times were good, were they?
Nonetheless, in response to S&P's announcement, the Treasury said: 'It is a hard road, but the economy is on the right track and just this week it was again confirmed that jobs are being created, with over one million new private sector jobs in the last two years.' That's suspiciously similar wording to George Osborne's Autumn Statement last week.