SABMiller hits back at ActionAid tax attack
SABMiller has denied claims that it's siphoning profits offshore to avoid paying tax in Africa. Other multinationals may be taking notes.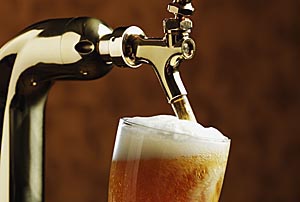 ActionAid had accused the company, the world's second-biggest beer firm, of avoiding millions of pounds of tax in India and Africa by steering profits generated there through a string of subsidiaries based in offshore tax havens. SAB says the development charity makes a number of 'flawed assumptions' in its report, and insists that it does not engage in 'aggressive tax planning' in any part of its operations. Clearly the brewer isn't the type to watch someone throw peanuts into its pint glass without hitting back.
In a report entitled 'Calling Time: Why SABMiller should stop dodging taxes in Africa', ActionAid claimed that SAB reduced its African corporation tax bill by as much as a fifth last year, depriving poorer countries of up to 20m in tax. Just the kind of public row you don't want when you're a London-listed firm with annual profits of nearly £2bn. Especially since tax-dodging is such a hot political topic at the moment.
For its part, SAB pointed out that it's a major direct investor, employer and taxpayer in the developing world: in the year ending March 2010, it says its total global tax contribution was just under $7bn, about 77% of which went to developing countries. It reckons its economic contribution to South Africa constitutes around 3.1% of GDP – and separate INSEAD research suggests that it also contributed $92m in added value to the Ugandan economy.