Safe Harbour: The EU throws another barrier in front of US tech companies
Facebook, Amazon and eBay could be hit by a new ruling from the European Court of Justice.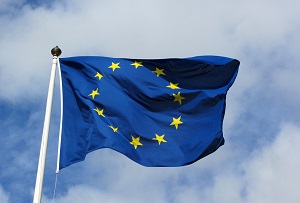 The European Union has thrown another obstacle in the path of America's technology giants today by the suspending the 'Safe Harbour' agreement that governed the flow of personal data across the Atlantic.
The deal, which makes it easier for US tech firms to transfer information between their European and US operations, was inked by US authorities and the European Commission 15 years ago. But after a challenge by privacy campaigners, the European Court of Justice today ruled that Safe Harbour doesn't exempt individual EU countries from having to determine whether data transfers to countries outside of the EU comply with citizens' privacy rights.
In effect what this means is that each company that currently makes use of Safe Harbour (around 4,400 businesses) will now have to draw up 'model contract clauses' (MCCs) that guarantee they will comply with EU data protection standards. For Facebook, Google et al., this won't necessarily be a big obstacle to overcome (their lawyers certainly won't be too dismayed).