Sage and Netsuite CEOs face off in Twitter 'war'
The rival software CEOS are getting into a juicy, corporate brawl. Sort of.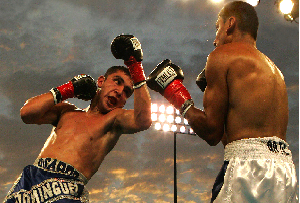 If you thought business software was a civilised industry characterised by elegant symposia and respectful coexistence, think again. US firm Netsuite launched a Transatlantic invasion on Wednesday with a newspaper attack ad against its rival Sage, depicting a tube-style map with the lines terminating at the Netsuite logo. The crushing tagline? 'All Sage lines end here'.

You could almost hear the readers gasping in horror.

Netsuite boss Zach Nelson then followed up with a rapid left, tweeting the ad to debutante Sage head Stephen Kelly.
@NetSuite welcomes @SKellyCEO to @sageuk with a new @FT advert! pic.twitter.com/lBND0E0Cft

— Zach Nelson (@ZachNelson) November 5, 2014