Sainsbury's boss Justin King: The enemy of success is complacency
The MT Interview: Justin King is crowned Britain's Most Admired Leader, after Sainsbury's 35th consecutive quarter of growth.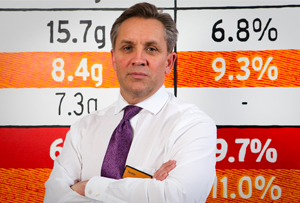 ---
Justin King is having a good day. He has just announced Sainsbury's 35th consecutive quarter of growth, with profits up 9.1% to £400m and, most importantly, the supermarket has got back its position as the UK's second largest after Asda fell to third. This is especially satisfying for King, as he spent seven years there in the 1990s running hypermarkets. So his smile is even broader than usual.
It's nearly 10 years since he took over as Sainsbury's boss and the company's prospects look brighter. When he arrived, £3bn was being splashed out on an IT system that couldn't even get Pampers, Prosecco and Pringles onto the shelves. As a supplier, he has said, citing his own experience, negotiations with Sainsbury's were 'a deeply odious experience'.