Sainsbury's loses Tesco Price Promise battle
The supermarket's claim its products weren't compared fairly was thrown out of the High Court today.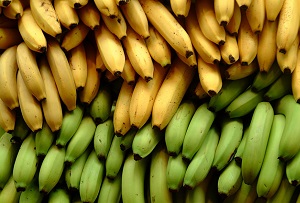 Competition between Britain's supermarkets is getting increasingly catty and when they're not taking pot shots at each other in TV ads or sniping over social media, grocers are more than willing to go down the legal route.

Hence Sainsbury's decision to challenge Tesco's Price Promise promotion, which it says does not compare products on a like-for-like basis. Unfortunately for Sainsbury's the Advertising Standards Authority didn't agree, so it had to take the challenge to the High Court, which threw out the case on Monday.

The spat involved Tesco's price comparisons with a number of Sainsbury's own-brand goods, including ham, tea bags, eggs and some ready meals. Sainsbury's complained that some of its products were of a greater quality, both physically and ethically, and so the price comparisons were not fair.

'While we respect the court's decision that the independent reviewer acted lawfully when adjudicating our complaint against Tesco, we continue to believe that it is fundamentally misleading for customers if price comparison schemes are inconsistent in taking into account provenance, quality and whether products are Fairtrade or sustainably sourced,' a Sainsbury's spokesperson said.

Pursuing the complaint was an interesting tactic for Sainbury's. As the 'Big Four' supermarkets (Tesco, Sainsbury's, Asda and Morrisons) suffer an identity crisis, highlighting what it perceives to be the better qualities of its product line could be a way for Sainsbury's to hold on to picky shoppers. But amid falling sales and the rise of the discount supermarkets (Aldi, for example, announced on Monday it wanted to create 35,000 jobs over the next eight years), some might feel this is a petty distraction from the job of delivering better value for customers.