Sainsbury's Mike Coupe: 'I'm not especially anxious when things don't go well'
FROM THE ARCHIVE: With dipping sales figures, the rise of the discounters and a charismatic predecessor to live up to, you would have thought the new CEO of Sainsbury's might have been a little daunted, but you'd be wrong.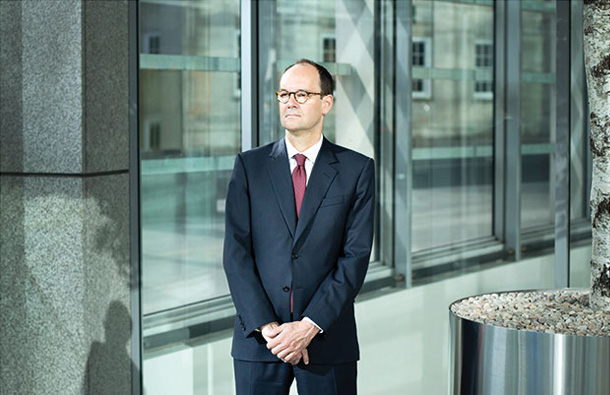 First published in June 2015
---
Mike Coupe gestures around him. 'We will stay in Holborn Circus, but all this will change.'
We're sitting in a meeting room in Sainsbury's Holborn Circus headquarters in central London. It's early morning, and the breakfast of bacon sandwiches, frittata, strawberries and Sainsbury's Taste the Difference orange juice is barely touched as he expands on his theme.