Sainsbury's Mike Coupe and the risks of doing business abroad (or not)
An Egyptian court convicted the Sainsbury's boss in absentia over an alleged embezzlement it says he committed in the country. Unsurprisingly, he's appealing.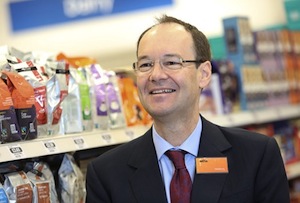 Taking a successful business abroad is never likely to be without risks. Just pop along to Cheshunt (while you still can) and ask Tesco about its doomed American adventure if you want a taste of what can go wrong.
Normally, you'd expect the typical problems faced by any start-up, regardless of funding – no one knows the brand and the competition's entrenched – exacerbated by a lack of local cultural and market knowledge.
What you wouldn't expect is to find yourself on the wrong end of an extraordinary court case relating to something that may or may not have happened when you didn't actually work for the company, years after it left the market. This is the unfortunate situation Sainsbury's boss Mike Coupe is in. As if he didn't have enough on his plate...