Sainsbury's staff to share £23m savings pot
Around 11,000 Sainsbury's workers, from shelf stackers to senior management are to share in a £23m pot after two of the supermarket's employee savings schemes matured.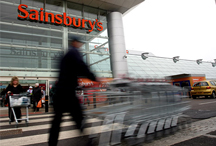 If you've got friends who work for Sainsbury's, drinks are on them this weekend. The firm has just revealed that two savings schemes have matured, increasing employees' original savings by an average of 21%.
The biggest savers who have been involved in the three-year scheme, which is share based, will pocket more than £2,000 – and the taxman doesn't get a penny of it.
Chief executive Justin King, said: 'For over 30 years we have given colleagues right across our business the opportunity to share in our success through Sharesave. This is part of the wider benefits package we offer to reward our colleagues for the vital role they play day in, day out in delivering great service to our customers.'